Shoulder Pain FAQs With The MultiCare Health Clinic In Sioux City, IA
At Multicare Health Clinic, our Sioux City chiropractor team takes a "multi-faceted" approach to healing your injury, including shoulder pain. Our drug-free services are safe for anyone in your family dealing with a shoulder injury.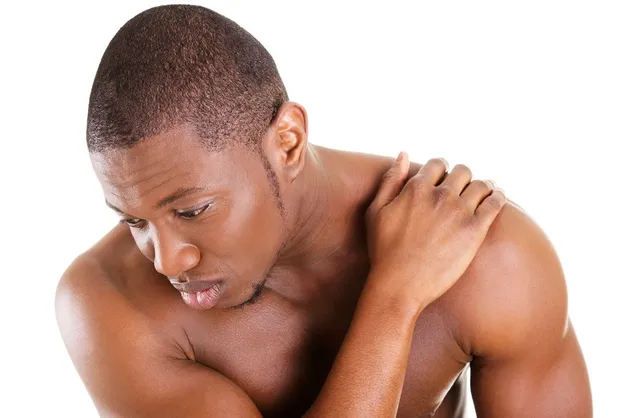 What Are The Different Types of Shoulder Injury?
Shoulder pain can occur due to a variety of different diagnoses:
Soft tissue injuries: rotator cuff strains or tears are common, as are ligament sprains, tendinitis, impingement syndrome (compression of tendons near the shoulder), and bursitis (inflammation of friction-reduce sacs near the joint)
Frozen shoulder: a shoulder that progressively gets more stiff and painful can happen after poor recovery from an injury or infection (e.g., septic arthritis, radiation therapy for breast cancer)
Shoulder dislocation: the top end of your upper arm bone can get forced out of alignment inside the shoulder socket due to blunt force, abnormal twisting, or a fall on an outstretched hand; this can lead to significant shoulder instability later on
What Are The Signs And Symptoms of Shoulder Injury?
Shoulder pain generally feels sharp, dull, or achy. An injured shoulder can be too painful to lie on and may be more painful to lift in certain directions. Numbness, tingling, and weakness may occur down the arm and into the hands, and there could also be tender and painful knots around the shoulder and upper back.
What Causes Shoulder Injury?
People who are physically active, often in sports or at their job, often experience shoulder pain due to overuse or repetitive shoulder movement, especially overhead. A slip, fall, auto accident, or another type of personal injury can also lead to acute injuries in the shoulder.
Shoulder pain may develop more gradually due to other factors like poor posture, which puts the shoulder in a non-ideal position. Injuries involving the neck (such as whiplash or cervical radiculopathy) may also lead to referred pain and other symptoms in the shoulder, as well.
How Can Chiropractic Care And Other Natural Services Relieve My Shoulder Pain?
Come to our clinic to work with our chiropractor in Sioux City! He can help ease your shoulder pain by performing spinal and extremity adjustments to realign your shoulder and improve its position relative to the spine and ribcage; adjustments also trigger whole body pain relief.
Additionally, our physical therapy team can teach you exercises to increase shoulder stability, the range of motion, and strength. And our massage therapy team can speed up the healing process releasing tension and inflammation in deep tissues.
Is Your Shoulder Aching? Get Natural Treatment With Help From Our Sioux City Chiropractor
Contact our Sioux City chiropractor at (712) 276-4325 to schedule your next appointment!