Massage Therapy in Sioux City
At Multicare Health Clinic, we know that everyone's path to healing looks a little different. That's why we work together and use multiple techniques and treatment modalities, including massage therapy, to help our patients. If you have tension or inflammation that causes pain or prevents your body from healing properly, you may benefit from a chiropractic care plan that includes massage therapy. You may even need massage therapy in order to make it possible for your chiropractor to safely perform adjustments.
Curious about the benefits of massage therapy? Here's what you need to know about this important wellness service.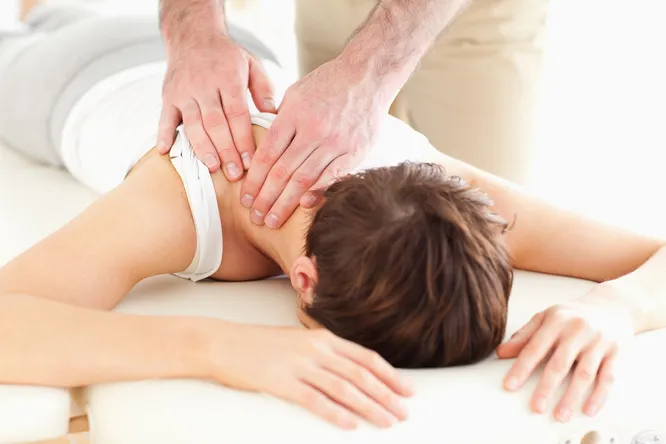 What is Massage Therapy?
Our massage therapists in Sioux City are trained to relieve musculoskeletal pain. While their techniques depend on the condition or injury of each patient, they always use their hands to stimulate the soft tissue and relieve swelling or tension. These techniques are designed to increase blood circulation to damaged tissue (which makes it easier to heal), relieve pain, relax tense muscles, and relieve spasms.
Benefits of Massage Therapy
Because inflammation will interrupt blood flow and slow down the regrowth of new cells, massage therapy is a very important way to restart the healing process. For example, without massage therapy to loosen tense muscle and reduce swelling, your chiropractor may not be able to safely manipulate your vertebrae back into place. Of course, massage therapy is also a long-term solution for patients with conditions or lifestyles that cause chronic tension, especially in the back and neck. Massage therapy is a method for pain relief, but that's because it helps to stimulate the healing process and relieve sources of tension.
What Do We Treat with Massage Therapy?
Our Sioux City massage therapists have experience with a wide variety of conditions and injuries, from chronic back and neck pain to acute trauma and severe tension. Because it's an effective, all-natural way to relieve muscle tension and reduce inflammation, we incorporate it into many of our chiropractic treatment plans. For example, any neck or back injury that puts stress on the muscles and nerves may respond to massage therapy.
Here are some examples of the conditions that our massage therapists can help relieve:
Chronic Lower Back Pain
Chronic Neck Pain
Pregnancy and Labor-Related Pain
Osteoarthritis
Anxiety
Tension Headaches and Migraines
If you suffer from any condition that causes pain or tension, you may be a good candidate for massage therapy. Call to request an appointment at Multicare Health Clinic today.